Do you have multiple sites that need training or updates simultaneously?

Do you need help creating fun and innovative training content?

Do you want to increase customer satisfaction scores?

Do your customer-facing teams need a little help communicating with customers who use a variety of contact methods?
About Go Ginger Learning Solutions
— I'm a blended learning specialist based in Huddersfield, Yorkshire specialising in contact centres and customer service. Working across multiple industries including insurance, healthcare, online bookmaking and higher education I have both developed and witnessed lots of different ways to train people.
What I learned was there is no 'holy grail' for learning and development out there. My job is to create the best solution for the learner. That's why the solutions I create for you will be bespoke to your business, values, customers and your staff.
Digital Solutions
Need a digital solution but don't know what type?
Blended Solutions
Too much choice? Why not try a blended approach and get the best of both worlds.
Virtual Training
Do you need to train your workforce remotely?
Train The Trainer
Do you want your training staff to be the best they can be?
Face To Face Training
Do you want a course to be delivered face to face?
Revitalise Your Content
Dust off that old training course and see what we can do with it.
Not me but it got me thinking, with all this home working looking like it is going to be more…
Read More…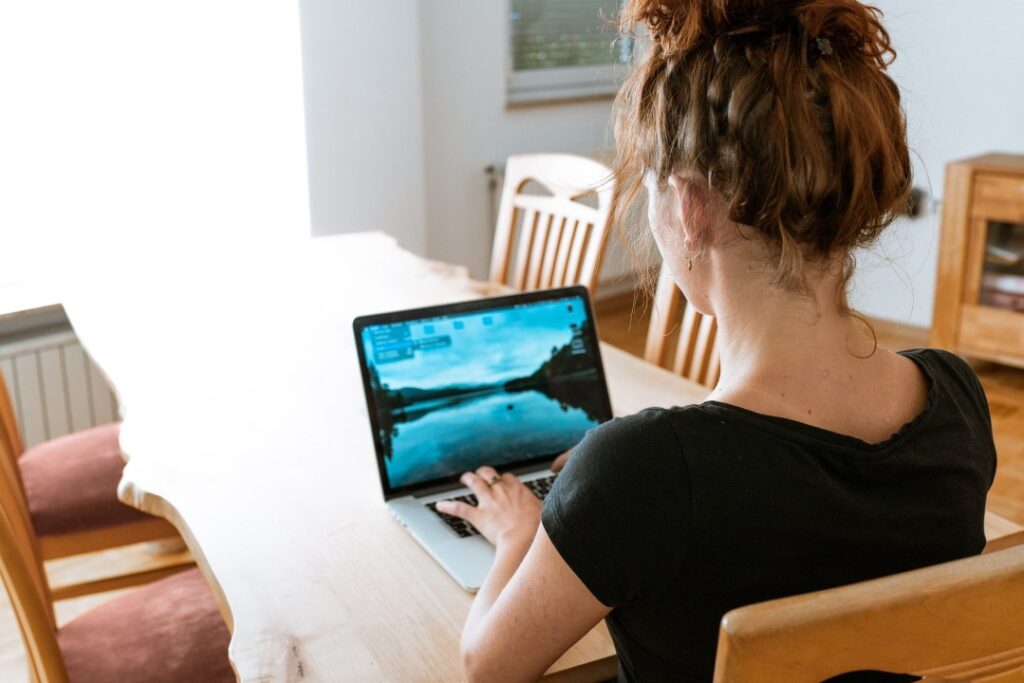 There have been loads of posts, blogs and articles about working remotely over the past few months. Some of them…
Read More…
Frequently Asked Questions
You do! Once the solution has been implemented and the invoice has been paid, you will receive all source files.
The cost of our solutions depends on many factors, get in touch to arrange a free consultation.
How long's a piece of string? It all depends on what you want and what you need. We really need to have a consultation to give timescales, why not get in touch?
Go Ginger was created by Kim Ellis in 2017 with a mission to create fabulous training content for everyone. We also work with carefully selected freelance trainers and developers where needed.
If its eLearning the preferred tool is Articulate 360 (Storyline or Rise), we can also develop using Evolve, gomo or Eucidat. Video (interactive or instructional) are created in Camtasia or Vyond if you need animation. Why not check out our design portfolio to have a look at our examples?